Houston and its outlying areas are the country's fourth largest metropolitan area. Every day, accidents occur on our roads and highways, injuring or killing many innocent people. The majority of car accidents are caused by the negligence of one or more of the parties involved, or in some cases, by vehicle manufacturer defects.
When someone is injured in a car accident and seeks compensation, whether through a personal injury case or a workers' comp claim, the magnitude of disability and/or physical limitations will all be considered in deciding what and how much compensation is due to the injured person. In addition to medical records, much of the evidence provided will be the injured party's interpretive complaints and justification of how the injury caused them to suffer and changed their life. Insurance companies, on the other hand, do not merely take the word of the injured victim. They will almost undoubtedly want to investigate.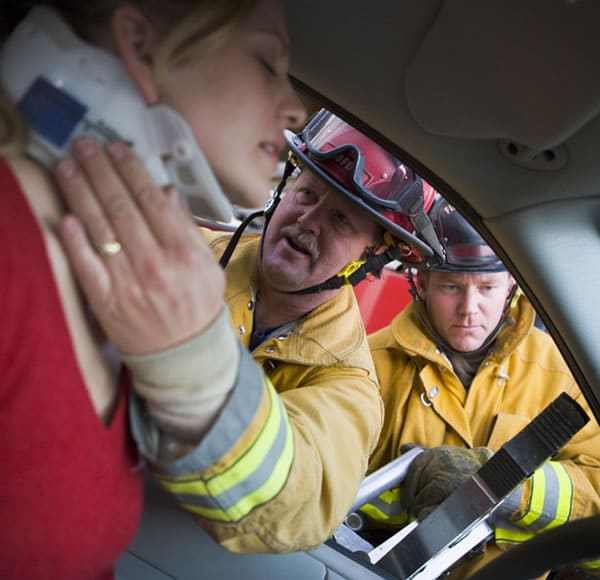 Insurance providers are for-profit organizations. That is, they would like to see more money coming in than going out. One of the best ways to accomplish this is to deny as many claims as possible, or at the very least to devalue them and pay out as little compensation as possible.
Insurance companies require a reason to undervalue a claim, which is why they occasionally hire private investigators to conduct surveillance on accident victims.
Importance of Auto Accident Investigations
Car accident investigations are necessary in order to determine which negligent factors contributed to the accident. When a person operates a vehicle, it is his or her responsibility to follow the laws which govern how a person is supposed to drive in order to ensure their own and others' safety.
Many accidents are caused by one or more of the parties involved failing to follow the rules of the road. Our expert investigators use the most up-to-date methods and technologies, such as background checks, undercover surveillance, and computer forensics, to gather the evidence needed to help injured accident victims or the families of deceased victims receive justice and compensation.
What is a Private Investigator Hired to Do?
A private investigator can explain how they can help with insurance claims. His or her broad experience may be able to assist in determining whether or not a claim is valid. Furthermore, he or she can discuss the tools that he or she may use to help prove or disprove a claim, such as conducting surveillance with the assistance of multiple investigators or thoroughly evaluating the documents and other evidence accessible in the case.
Private investigators can investigate a wide range of claims. For instance, they may conduct investigations into car accidents slip and fall, product liability, and other personal injury cases, workers' compensation, disability insurance, healthcare, and other types of fraud.
Automobile insurance companies do not always conduct surveillance. Hiring a private investigator can be costly, but it is not against the law. Private investigators have the legal right to go anywhere in public and photograph you on your way to or from work, to look at your social media posts, and to review public records.
Manufacturer Defects
Manufacturer defects are the cause of injuries or fatalities in many accidents.  Manufacturer defect can include one or multiple issues:
Tire Defects
Brake Pedal Malfunction
Gas Pedal Malfunction
Electrical Shortages in the Vehicle
Here at Houston Detective, we have an experienced staff of investigators who have assisted victims and family members of victims involved in auto accidents in Houston.
Is Your Car Accident Case Under Investigation by the Insurance Company?
Insurance companies frequently use video and photographic surveillance of injured people. They do this to refute injury claims in car accidents and personal injury cases. Because of the public interest in exposing fraudulent claims, Texas courts have ruled that is is legal. As a result, if you file a personal injury claim, you should expect an insurance company to conduct a reasonable investigation. Surveillance is effective at trial, according to insurance companies, because it is easily understood by a jury. Surveillance is also persuasive, admissible under evidence rules, and frequently entertaining. It works best when used to undermine a person's credibility in relation to the extent of his or her injuries.
Car Insurance Investigation
A defendant insurance company can hire a private detective to conduct surveillance on you if you are a plaintiff in a civil proceeding. They may do this to gather evidence to prove that you are able to return to work or that the extent of your injury is not as severe as you claim. It is best not to lie about or sensationalize the extent of your injuries. For example, if you can still run some errands and go grocery shopping on your own, don't claim to be home bound.
The most common type of insurance fraud is auto insurance fraud. A private investigator can assist in uncovering these types of fraudulent claims, which can range from staging car accidents to exaggerating injuries and damages.
Accident Statistics
According to TX DOT it is estimated that there were 3,468 deaths in 2019 due to car accidents on Texas roads. Male drivers aged 16 to 41 had the highest percentage of fatal crashes in 2019. According to statistics, a person is injured in a car accident in Texas every 2 minutes and 10 seconds.
Get the Compensation You Deserve
Insurance companies, as well as car accidents, are all too often the victims of individuals. In most cases, the vehicle that caused the accident has limited policy coverage. Our staff will go to any length to get you the help and compensation you deserve, not just what the insurance companies claim.